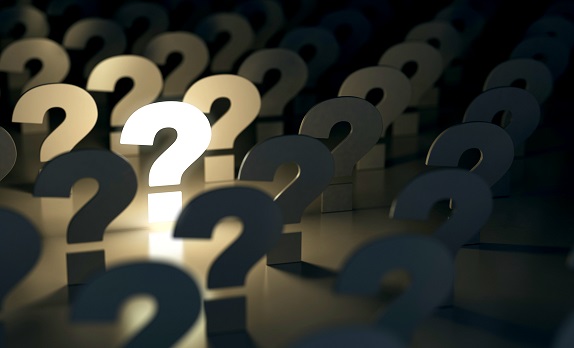 Good evening Mr. Collier,
I hope you enjoyed your turkey day.
When you get a moment could you please answer the below questions?
What kind of document do you get a person to sign who's working for you, who will be handling sensitive and confidential information regarding your personal life and company?
NDA: Non-Disclosure Agreement
Would you say your Gainesville headquarters team is more important than your boots-on-the-ground management team or are they equally important?
Impossible to answer; both vital, though could argue headquarters as they are capable of selecting the field team whereas the reverse is not necessarily true.
In the early days who created your work responsibilities for the team members that were hired?
Originally, the job title was the job description. Leasing Agents leased, Community Managers managed communities, Service techs solved service requests. We were lean and there was so much to do that job descriptions were superfluous. Personally, I was never big on job descriptions though that is probably due to my entrepreneurial maverick nature and as an organization grows, clear delineation of the boundaries between positions becomes more important.
Do you still personally hire people?
No, though I usually interview at the Regional Community Manager and above.
If not, when and why did you stop?
I don't remember but probably when we started hiring folks 3 levels or more below me i.e. I always hired direct reports and was deeply involved in hiring their direct reports. However, involvement breeds commitment; it is vital that managers have input into the folks that they supervise. At some point I created an HR department which today includes a dedicated recruiter as well as a full time trainer.
Can a person who is not employed by TCC attend Collier College?
It's exceedingly rare but it's been allowed.
How do I shop for good insurance rates on multi-family properties?
We use a broker, Brown & Brown out of Jacksonville.
What is the most important source you have ever learned from?
My Dad! Books! CD's! The folks I work with! Conferences! Asking Questions! UF! Harvard!
Right now in your company are you replaceable?
Yes. I have a Senior Management Team that can carry on in my absence. Something will be lost yet I'm confident others will step up their game to fill the gap.
What kind of person could replace you right now?
See above.
What would their previous work experience look like?
It would be a team so experience would be varied.
Do you acquire or build assets with the thought that you may never sell them? Why or why not?
Generally Accepted Accounting Principles require an arm's length transaction (i.e. a sale) to recognize value. Much real estate is owned by REITs who attempt to maintain a set average portfolio age or need to recognize value periodically or by funds with set lives; all requiring ongoing divestiture.  I generally do not sell as I must simply pay tax on the gain and then find another investment that makes even more than the investment I sold in order to make up for the loss of capital due to the taxes paid. I find it hard to find good investments so do not want to have to find even more. It takes a LOT of time and energy to sell a community and even more to sift through all the chaff to find a few good kernels to buy. When you buy, the seller knows all about the community and generally waits until it is performing near perfection before putting it on the market. You on the other hand have only 30 days or so to perform due diligence and you don't even get audited financial statements; I never felt comfortable with such an asymmetrical information disparity.
As always, I share what I most want and need to learn. – Nathan S. Collier