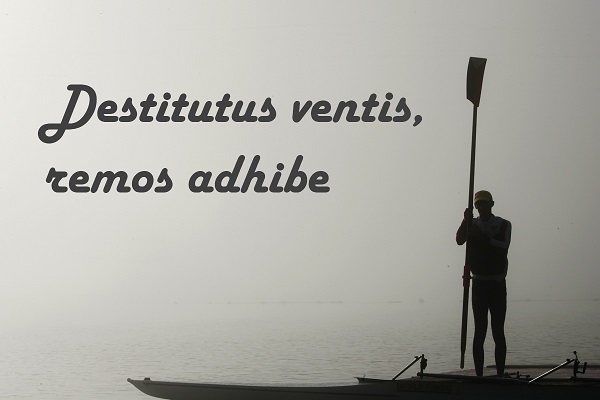 "Destitutus ventis, remos adhibe" is a Latin proverb that translates as "If the wind will not serve, take to the oars." In other words, there is a will, there is way. This is a timeless and universal truth.
If you feel stymied:
– Look deep within and ask yourself: Do I REALLY want this?
– Acknowledge that most of the barriers we face lie in how we see the world ("A barrier is of ideas, not of things." – Mark Caine)
– Plumb your motivation ("So easy when I want to, so hard when I don't")
– Look for solutions in what you haven't done ("As long as a man stands in his own way, everything seems to be in his way." – Ralph Waldo Emerson)
– Try to re-frame (stumbling block or stepping stone?)
– Look for the good in the situation ("The mere fact that you have obstacles to overcome is in your favor." – Robert Collier)
– Stay positive ("The Promised Land always lies on the other side of a Wilderness." – Havelock Ellis)
– Persist: "Patience and perseverance have a magical effect before which difficulties disappear and obstacles vanish." – John Quincy Adams
As always, I share what I most want/need to learn. – Nathan S. Collier