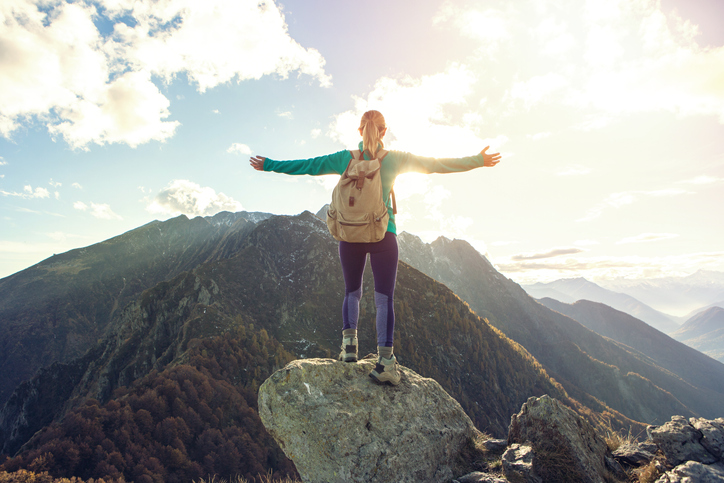 As Marianne Williamson famously said: "You playing small doesn't serve the world." We are put on this world to be our best selves, to develop to our fullest potential and help others do so as well. But what is our fullest potential? Our best selves? To what extent are our limits self-imposed? Do we take the limits of our personal vision for the limits of the world? Limited vision perhaps handed to us by others or outdated social norms and traditions? Is the Buddha correct?: "The mind that perceives the limitation becomes the limitation."
What we believe ourselves capable of determines what we attempt; few have the boldness, the courage to risk daring the unknown, the uncharted. I've a saying: Why not me? Someone will win, why not me? Nothing ventured, nothing gained. I may not be the favorite or the anointed one but few will work harder or try longer or stay up later than I will; my passion, determination and commitment will outlast all others. My DNA is not under my control but my mindset, my effort, is definitely mine to rule.
Believe yourself worthy of greatness and then do the work to bring it to fruition. The world's most fertile soil still requires a farmer's hard labor to produce a bountiful harvest.
Closing Quotes:
"Who you think you are each day completely determines the universe you live in." – Ram Dass, 1931-2019
"If you set your goals ridiculously high and it's a failure, you will fail above everyone else's success." – James Cameron, b. 1954
"Even if I don't reach all my goals, I've gone higher than I would have if I hadn't set any." – Danielle Fotopoulos; 1998 UF women's soccer NCAA championship; holds all-time NCAA records for goals/points
As always, I share what I most want and need to learn. – Nathan S. Collier