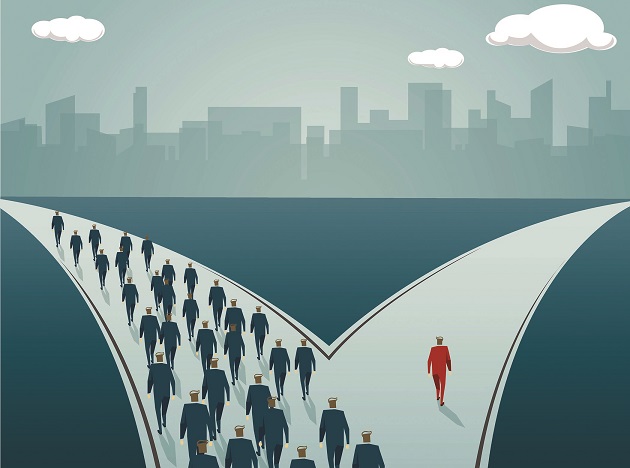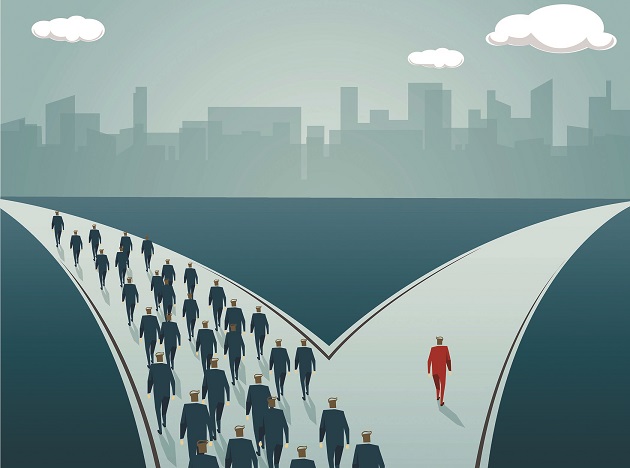 Early Career
According to your blog, you purchased your first income-producing property in the early 1970s.
What year in college were you in when you first purchased that now famous duplex?
Junior
When was it that you began to feel like managing income-producing properties could be more than just a hobby?
Sideline maybe, never a hobby. 1982, after graduating from law school, 10 years after my first investment; when I was at a couple dozen houses and beginning to make transition into multi-family. I could've done it faster if I had any idea what I was doing. I was "feeling" my way in, no real master plan other than doing what was in front of me, targets of opportunity, whatever deals I could find that made sense, that I could swing/make happen.
Did your family, or someone who influenced you early in life, have a history of investing in real estate? What was it that gave you the idea to invest your time and money in that duplex?
It was next to where we lived and every time that a noisy party woke dad up, dad would call the landlord (Max Cheney?) in New York. Finally, they decided the solution was for my dad to buy it. Well, you know who got stuck with the job of mowing the lawn, cleaning, maintenance, showing it. Eventually, since I was doing all the work, my dad sold it to me for 10% down. The rest is history. I saw something that I was good at and made sense and I ran with it.
How did you feel the hobby of maintaining your properties during the weekend affect your social life? Were you active in college social life or did you primarily focus on your career? Did you ever feel discouraged by seeing your friends/classmates spending their time at parties or events?
Parties? I'm an introvert; always preferred a good book to parties. I was (and am) a man on a mission, living a life with purpose! I was close to my dad and always had a girlfriend (I've a bias for long term relationships): my social life was full but quiet. One on one with those who meant a lot to me, rarely parties or events.
According to your blog, around 25 homes is when you began to feel overwhelmed by the amount of labor involved in management and upkeep. What advice would you give to yourself if you could talk to yourself then? What advice would you give someone who is also going through that transition?
1) Delegate, leverage yourself, you AND your ability to magnify your vision through the help and skills of others is your most important asset. 2) Trust but verify; Expect the Best and Inspect for What You Expect. Managing/Supervising/Motivating/Leading others is a challenging skill set to acquire.
Where did you get the capital/funding to purchase your first multi-family apartment building? Did you find it difficult to grow in the beginning? Did you become frustrated because you were ambitious to grow faster?
A ton of owner financing and then local commercial bank loans (short term 3 to 5 yrs., personal guarantee). Never frustrated, I was and am into the journey, not the destination. Hard for me to over emphasis how critically important it is to make that distinction.
Are you still as motivated to grow as you were when you first bought that duplex?
I still enjoy the game, the process. It is invigorating and challenging.
Is there anyone who helped you when you were growing as a company that was very influential?
I've been blessed to have had GREAT Team Members with which to work; every single Senior and long-term TM has contributed mightily; I would not be where I am without the support of many, many terrific folks for which I remain eternally grateful and appreciative. In the lobby of our headquarters we have "The Team Member Wall" displaying TCC's TM in order of length of service (takes about 9 months to get up on the wall), every time I stand and contemplate that wall I am deeply, deeply moved.
Was it difficult as you grew as a company to let go of certain responsibilities?
There is a saying: "To reach the rung above, you must release the rung below." For me, the difficulty was not so much in letting go of the rung below as it was in learning/understanding/grasping the rung above. I was inventing each role in my company, making it up as I went along, blazing the trail as I went.
Present-day Career
The Collier Companies owns and manages more than 10,791 apartments in Gainesville, Ocala, Orlando, Tallahassee, Tampa, and other Florida locations. (https://colliercompanies.com/)
What do your daily responsibilities include?
My formal position is "Executive Chair" and most of my responsibilities are strategic in nature, not tactical. However, I do have multiple roles: Owner (Being Chairman of the Board doesn't mean you have an ownership interest much less own virtually all), Investor (I am continuing to invest in new Communities as well as ongoing CapEx upgrades, interior and exterior, FAR beyond the norm), Founder/Visionary/Mentor: Keeping the entrepreneurial spirit alive in TCC is important to me. I also have a strong commitment to the concept of Principled Profit, I believe in Capitalism with a Conscience as well as the importance of honoring the Social Contract and respecting ALL stakeholders (Customers and TMs are at the top but our Vendors, Lenders, and the towns and communities in which we work are also important stakeholders). My values are Main Street America values and I detest the way Wall Street has dragged the good name of capitalism through the dirt.
Economies of scale certainly benefit you in certain respects. In what aspects does having such a large-scale operation hinder you?
Well, I've got a few entrepreneurial friends who for various reasons have chosen to stay small and thus are present on the front line of their business on almost a day to day basis. By sheer force of will, energy, and effort they can achieve a higher rent than I can however that is not so much a return on their real estate as it is a return on them and their time and will likely dissipate; there will be a reversion to the mean, if they ever step back.
How do you manage those issues?
I am as much in the People Development/Leadership Business as I am in the Real Estate Business.
Many of Collier's apartment complexes present themselves as "luxury" lifestyle/living. How important is marketing to establishing a successful community? Is there a particular style/marketing "feel" that tends to be more successful? Are these choices made based on your target market? (i.e. students v. Gainesville adults) What is your personal favorite style?
It's not about what I like; I am in the business of attempting to decipher what the marketplace/Customers want and then creating value in their hearts and minds and then harvesting it. I compete in an "Economic Democracy" i.e. every year every Community, every apartment, is up for "election" and my Customers vote with their dollars and there are dozens and dozens of other communities that want their "vote". To succeed, I've got to win that election, year after year after year.
What apartment complex would you consider the "Crown jewel" of your portfolio?
IQ in Tampa on Bruce B. Downs Blvd on the border of USF, which opened in 2016 is Astoundingly AWESOME! The 300+ Luxury Apartment Homes of Canterbury Circle (SR 200 & I-75, Ocala) which will open up in Fall of 2018 is our latest development and it will be beautiful and I'm very proud of it and the work the Dev Team has done to build it and how the Ops Team is knocking the leasing out of the ballpark. College Park is where I got my start and is always near and dear to my heart. The truth is that each and every TCC Community is important to me, as is each and every TM, each and every Customer. How we treat the one is how we treat the many.
Do you see a shift in how students/residents find homes (rent/live) with the changing tech environment? Do you believe that the development of giant tech industries over the last 15+ years is mostly irrelevant to established industries such as real estate?
My crystal ball is the murkiest it has ever been; I gave up trying to predict the future a long time ago. I simply stay on my toes and try to think through all the possible scenarios and be ready for whatever may come. "Plans are useless but planning is invaluable."
You've been known to give generous donations to arts programs at the University of Florida. Supporting Gainesville's Hippodrome State Theatre and Dance Alive National Ballet as well as the University of Florida's Phillips Center for the Performing Arts, Harn Museum, and Museum of Natural History.
Have you always had an interest in arts?
Not really that interested in the Arts per se (though the Hippodrome does phenomenally good theater, as good if not better than NYC) but my wife was a professional ballerina and a Happy Wife = a Happy Life and I am a big supporter of UF in general.
As always, I share what I most want and need to learn. – Nathan S. Collier