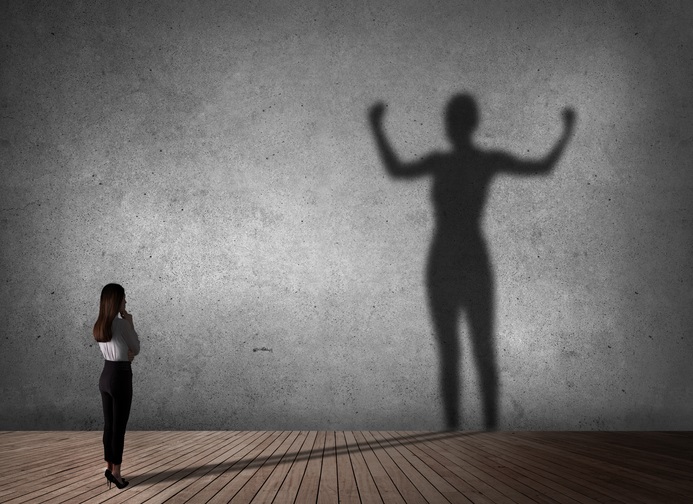 Believe it or not, you probably have most of all you need to get where you really want to go. You are the Ultimate Resource. Yes, YOU! You are greater than you know, your initiative and resourcefulness, your determination, poise, tenacity, certainty, and can-do spirit are powerful beyond most imaginations.
The creation and utilization of the power necessary to accomplish things, to move forward, is interesting. You may have power but if you think you don't, then functionally, you don't. But if you act like you do, others will often succeed it to you, give way before your confidence, assuming you must have what it takes or else you would not be proceeding with such assurance.
Most succeed far beneath their potential, many because they do not:
Prepare Fully (this step is often over-looked: plan your jump, pack your parachute carefully, check it 2x or more before you leap!)

Try greatly

Persevere Intelligently (never blindly, sometimes we need to pivot, listen to life's feedback: "Keep your head when all others are doubting you but still make allowance for their doubting too." – Kipling)
Don't be the most, be the few, lead the way for all!
Closing Quotes:
"The Ultimate Resource is Resourcefulness." – Tony Robbins
"The courage to imagine the otherwise is our greatest resource, adding color and suspense to all our life." – Daniel J. Boorstin, 1914-2004, 12th Librarian of United States Congress
"The golden opportunity you are seeking is in yourself. It is not in your environment; it is not in luck or chance, or the help of others; it is in yourself alone." – Orison Swett Marden 1850 – 1924
As always, I share what I most want and need to learn. – Nathan S. Collier