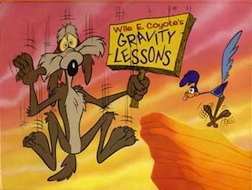 By creative dreaming, I mean the desire you have to do things in your life with your life, things you are willing to put time and energy and effort into creating, things that when you are deeply involved in you get into a "state of flow" where time disappears, energy appears, and quiet satisfaction emerges, deep contentment reigns.
Magical thinking is when you want things done for you or to you. You want your ship to come in and you don't want to have to build it or learn how to sail it or even earn a ticket to ride. Heck, you barely want to have to go down to the dock. You want to win the lottery and you even want someone else to buy the lottery tickets. Not happening!
Magical thinking is unrealistic and self-destructive. Creative dreaming followed by intelligent action is incredibly powerful.
Closing quotes:
"Great thoughts reduced to practice become great acts." — William Hazlitt; 1778-1830
"Ominium Rerum Principia Parva Sunt." (The beginnings of all things are small.) — Marcus Tullius Cicero; 106 BC – 43 BC