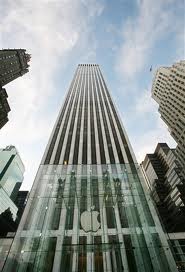 Disque D. Deane passed away November 8, 2010, at age 89. Deane, a shrewd real estate investor who once controlled the GM Building on New York City's Fifth Avenue, was known as "a very tough negotiator (with) an amazing real estate mind," according to Donald Trump, who partnered with Deane on one of his deals.
Deane also was well known for the stuffed white Alaskan timber wolf he kept in his office to remind him of the importance of keeping his organization "lean and hungry."
How to stay motivated? Complacency is a champion's biggest danger. And success holds its own dangers. How many stars have climbed to the top only to be undone by excesses that success affords? In such cases, it is clear that what passed for discipline came from without, not from within. When they reached the top, when the wolf was thought no longer to be at the door, they lost their drive, they lost their discipline. As a result of their lack of discipline, their lack of vigilance, the wolf reappeared. Perhaps in morphed form, in a way unexpected, but disaster nonetheless.
We all have our challenges, we all have our metaphorical wolves. I'm not suggesting you live your life in fear but I am suggesting that it is vital to stay alert, to have back-up plans, to stay focused, to envision worst-case scenarios and prepare options to deal with them.
(Source: New York Times, November 9, 2010)
Closing quotes:
"The way to be safe is never to be secure." – Benjamin Franklin
"To be on the alert is to live; to be lulled into security is to die." – Oscar Wilde
"Security is a false god; begin making sacrifices to it and you are lost." – Paul Bowles (1910–1999), American composer and author
"We are never more in danger than when we think ourselves most secure, nor in reality more secure than when we seem to be most in danger." – William Cowper (1731–1800), English poet