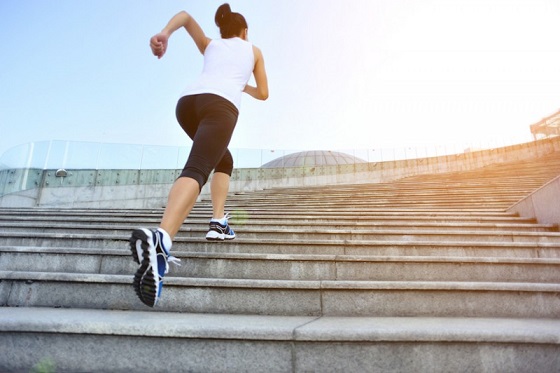 By 'grind' I mean achieving (and maintaining) greatness is long, hard slog, a relentless repetition of the basics, day in and day out, a never-ending laser focus on being your best evermore often. Anything else is magical thinking, a Hollywood fantasy. The spotlight shines mainly on highlight moments and it is all too easy to believe that is all there is to it. Even Sylvester Stallone's 'Rocky' montage skips over the moments when motivation flags, when you just don't want to get out of a cozy warm bed and run 5 miles in a cold drizzle… yet you do, morning after morning after morning. Not fun, not exciting but the investment required to be the best.
In business, one equivalent is getting out on the factory floor, talking to your frontline Team Members, creating situations where they feel free to express themselves fully, listening to your customers and understanding their needs and concerns. In my business, providing apartment homes, in part it means walking vacants to make sure that they are ready to move in to as well as monitoring 'We Care' emails and occasionally following up in person to ensure that a situation has been resolved from the Customer's point of view as well as you have been told.
Effective leaders get out where the rubber meets the road and regularly do deep dives, religiously inspecting for what they expect. They understand how systems work and have an appreciation for likely failure points. From afar, sitting in an office, things tend to look better than they really are especially if you rely excessively on what you are told v. taking a personal look. The unwillingness to take a deeper look is really just a form of intellectual or emotional laziness. It is also an abdication of a leader's responsibility to provide accountability that will cascade throughout an organization (Think this doesn't apply to you because your formal role is not that of a leader? Think again! We are all leaders/role models/examples to someone; our words and actions send messages to those around us and we are responsible for ripples we set in motion).
Closing Quotes:
"You can't cheat the grind, it knows how much you have invested. It won't give you anything you haven't worked for." – Unknown
"My confidence comes from the daily grind—training my butt off day in and day out." – Hope Solo, 2x soccer Olympic gold medalist
"Talent is cheaper than table salt. What separates the talented individual from the successful one is a lot of hard work." – Stephen King
"Nothing can substitute for just plain hard work. I had to put in the time. And it was a grind. It meant training and sweating every day." – Andre Agassi, Former #1 tennis player, 8 majors, Olympic gold medalist
As always, I share what I most want and need to learn. – Nathan S. Collier