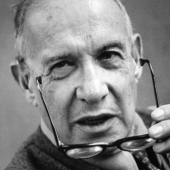 Peter Drucker was one of the 20th century's most highly-regarded experts on business. He was an influential thinker and writer on management theory and practice. Drucker taught that management is "a liberal art," and infused his management advice with interdisciplinary lessons from history, sociology, psychology, philosophy, culture, and religion. Drucker believed strongly that all institutions, including those in the private sector, have a responsibility to the whole of society.
Drucker was interested in the behavior of people and his writings were marked by a focus on relationships among human beings, as opposed to crunching numbers. Drucker's books were filled with lessons on how organizations can bring out the best in people and how workers can find a sense of community and dignity.
Some of Drucker's key ideas:
• Respect of the worker. A manager's job is both to prepare people to perform and give them freedom to do so.
• The need for "planned abandonment." Businesses and governments have a natural human tendency to cling to yesterday's successes.
• The need for community, fostering a healthy society where people find a sense of belonging and civic pride.
• The need to manage businesses by balancing a variety of needs and goals, rather than subordinating an institution to a single value such as maximizing profit at all costs.
• A company's primary responsibility is to serve its customers. Profit is not the primary goal, but rather an essential condition for the company's continued existence.
• A belief in "the sickness of government." Drucker made nonpartisan claims that government is often unable or unwilling to provide new services that people need.
• A belief in the notion that great companies could stand among humankind's noblest inventions.
Closing quotes (all Peter F. Drucker):
"Knowledge has to be improved, challenged, and increased constantly, or it vanishes."
"No institution can possibly survive if it needs geniuses or supermen to manage it. It must be organized in such a way as to be able to get along under a leadership composed of average human beings."
"Follow effective action with quiet reflection. From the quiet reflection will come even more effective action."
NOTE: Contains significant direct quotes from Wikipedia.