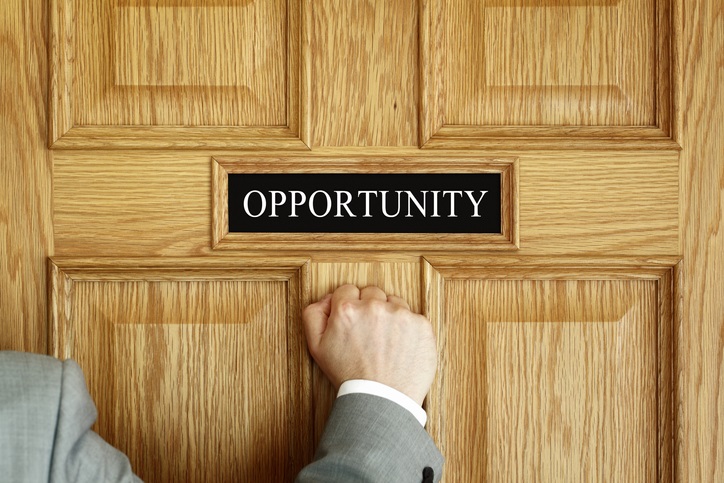 Opportunity: op·​por·​tu·​ni·​ty |  \ ˌä-pər-ˈtü-nə-tē   , -ˈtyü-\ : A time or set of circumstances that makes it possible to do something.
When opportunity knocks, will you be ready? Have you laid the groundwork, done the proper prep? Whatever your chosen field, have you done your absolute best to master it? Are you self-aware? Your EQ skills up to par and improving daily?
There are two things you should always be: 1) Ready, and 2) Open to learning (heck, CRAVING to learn/grow), flexible to how opportunity will appear (i.e. often in disguise of problems, hard work or even as recovery from failure). There are secret opportunities hidden inside every problem and every failure. The best of us develop the vision to see them and the courage to go after them.
You can never know when or where opportunity will arise, doors will open… and don't overlook windows of opportunity either! You've GOT to be ready. Excuses are always present; not so opportunity.
Closing Quotes:
"Pressure, challenges – they are all an opportunity for me to rise." – Kobe Bryant, NBA star
"If somebody offers you an amazing opportunity but you are not sure you can do it, say yes – then learn how to do it later." – Richard Branson, Virgin Airways
"Expect change. Analyze the landscape. Take the opportunities. Stop being the chess piece; become the player. It's your move." – Tony Robbins, Awaken the Giant Within
As always, I share what I most want and need to learn. – Nathan S. Collier