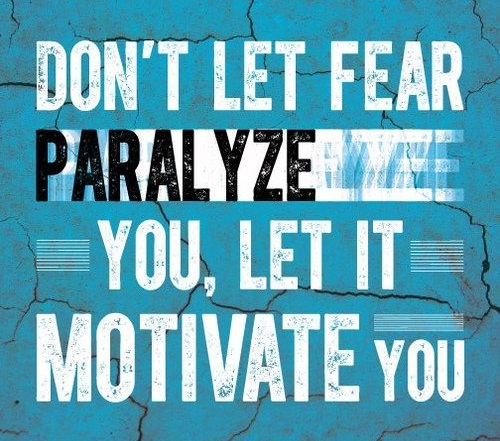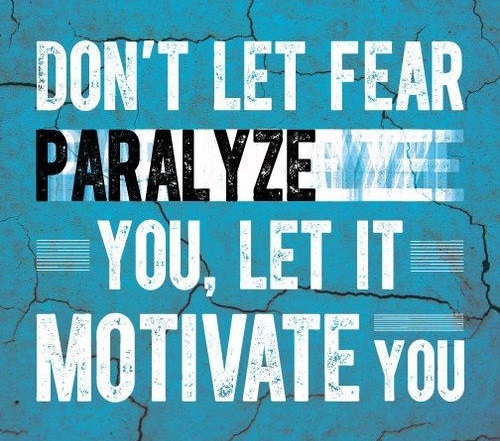 Our deepest fear is our greatness, our potential, and the challenge that utilizing them entails. The powers (potential comes from the Latin "potential" or power as well as potent, "being able") that lie dormant within us are immense but they are not without cost. Hard work and sustained effort are required to hone our talents and abilities. Emotional courage is essential as well: it requires fortitude and grit to leap into the abyss of the unknown, forsaking the warm comfort of the familiar for the cold of the chasm.
The rewards however are incredible, life enriching, invigorating, exhilarating, energizing, restorative, rejuvenating. And the more you do it, the easier it gets. The alternative to developing ourselves is stagnation, decline: slow but inevitable decay. Your life, your choice.
Closing quote:
"Our deepest fear is not that we are inadequate.
Our deepest fear is that we are powerful beyond measure.
It is our light, not our darkness that most frightens us.
We ask ourselves, Who am I to be brilliant, gorgeous, talented, fabulous?
Actually, who are you not to be? You are a child of God.
Your playing small does not serve the world.
There is nothing enlightened about shrinking so that other people won't feel insecure around you.
We are all meant to shine, as children do.
We were born to make manifest the glory of God that is within us.
It's not just in some of us; it's in everyone. 
And as we let our own light shine,
we unconsciously give other people permission to do the same.
As we are liberated from our own fear,
our presence automatically liberates others."  
– Marianne Williamson, A Return To Love:
Reflections on the Principles of A Course in Miracles 
Your body hears every word you say, attempts to make it true.
The squeaky wheel gets the grease
Think you can, think you can't you are right
You have to ASK to receive
When one door closes
There is ALWAYS a way
As always, I share what I most want/need to learn. – Nathan S. Collier