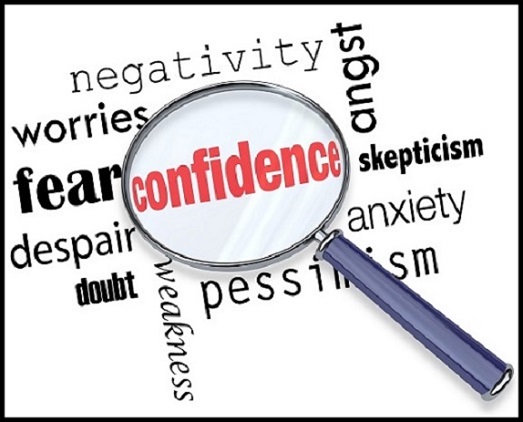 "I don't believe anyone ever suspects how completely unsure I am of my work and myself
and what tortures of self-doubting the doubt of others has always given me."
– Tennessee Williams, 1911-1994
Yet this is from Tennessee Williams,
a top three 20th Century American playwright per Wikipedia
and a phenomenal financial and literary success.
Among his more well-known plays are:
A Streetcar Named Desire (movie won 4 Oscars, starred Marlon Brando, Vivian Leigh)
Cat on a Hot Tin Roof (movie starred Elizabeth Taylor, Paul Newman, and Burl Ives)
The Night of the Iguana (movie directed by John Huston, starred Richard Burton and Ava Gardner)
The Glass Menagerie (Made into movies 4x, original version starred Kirk Douglas and Jane Wyman,
subsequent remake starred Katharine Hepburn, final remake directed by Paul Newman)
The moral?
We ALL have self-doubts;
It's a normal part of the human condition.
The key is to not take them too seriously,
For nothing holds you back more than your own insecurities.
Self-Doubt is the #1 way we sabotage our success.
Focus on your strengths.
Learn from your stumbles.
Have Courage, Be Resilient, Persist.
Believe in the Greatness within You.
Closing Quotes:
"My sense of self is anchored deep within and from that flows wonderful peace." – NSC Affirmation
"Our doubts are traitors and make us lose the good we oft might win by fearing to attempt." – William Shakespeare, "Measure for Measure", Act 1 scene 4, 1564 – 1616 
"You don't have to please everyone. Even if a mere one tenth of one percent of Americans buy your book, you'll have a best seller." – Encouragement given to an aspiring writer
"I do not know what I may appear to the world, but to myself I seem to have been only like a boy playing on the sea-shore diverting myself in now and then finding a smoother pebble or a prettier shell than ordinary whilst the great ocean of truth lay all undiscovered before me." – Sir Isaac Newton, 1643-1727
As always, I share what I most want and need to learn. – Nathan S. Collier