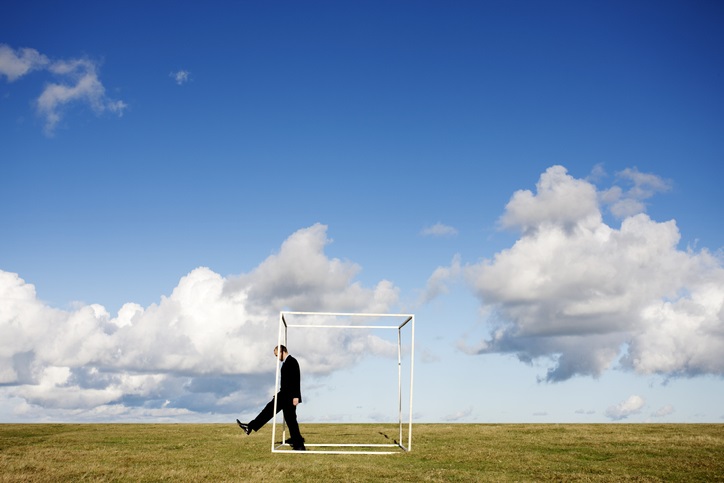 All too often it is our own thinking that hurts us the most. Self-imposed beliefs about what we are capable of, artificial limits about what is possible.
So blow apart the prison walls, break those bars, free yourself. And to really challenge your creative mind, don't think outside the box, imagine there is NO box at all, practice clean sheet thinking.
BUT remember the box was often created for a reason… sometimes a not so good reason, sometimes for a reason that is obsolete or no longer applies or not relevant to a unique situation, BUT the wise spend a few moments pondering the "why" of the box before plunging forward… Much of wisdom is balance: knowing when to hold 'em, knowing when to fold 'em and also accepting that often there is no knowing, at best probabilities.
Rudyard Kipling says it best on the wisdom of balance: "If you can keep your head when all about you are losing theirs and blaming it on you… But make allowance for their doubting too."
Closing Quotes:
"Think you can or think you can't – you're right." – Henry Ford, 1863-1947
"Life's greatest prison cells are not of made of bars but of fear in hearts and minds." – Unknown
"Our doubts are traitors/ And make us lose the good we oft might win/ By fearing to attempt." – Act I, Scene 4, Measure for Measure, William Shakespeare, 1564-1616
As always, I share what I most want and need to learn. – Nathan S. Collier