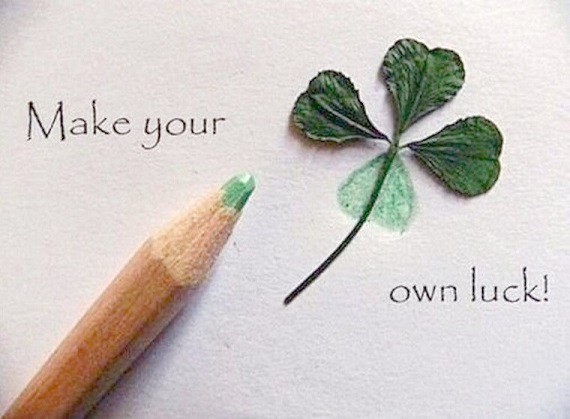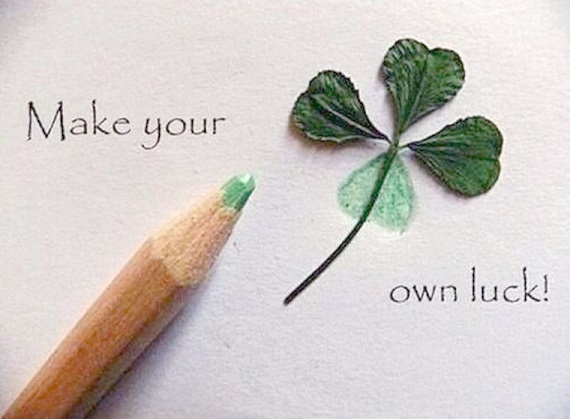 Luck is the intersection of preparation and opportunity. Relentlessly increasing your skill sets (Preparation!) certainly increases the scope of the opportunities you can jump on; there are other ways to get "luckier".
Widen Your Focus
Reflecting back, I can remember opportunities missed because I was defining my life/talents/future too narrowly. The ability/willingness to pay attention at multiple levels, to ask yourself the "why not?" question more often increases the opportunities you will notice.
Go Where Others Do Not Go
Following the crowd usually lands you in a highly competitive environment where it is very difficult to stand out. Get off the beaten path. Search for outliers, for the "stone the builders overlooked". As the saying goes, the road is usually not very crowded on the "extra mile".
Believe in Yourself/Practice Rational Optimism
Optimists succeed more often because they try more often, try harder, and try longer, blissfully certain that success lies just beyond the next corner. The more often you try, the more "at bats" you have, the greater the odds of succeeding. One of the best ways to increase the odds in your favor is to simply try more often! People are attracted to optimists and to confident people. So, believe in yourself! If you don't believe in yourself, why should anyone else?
Closing Quotes:
"You gotta try your luck at least once a day, because you could be going around lucky all day and not even know it." – Jimmy Dean (James Byron Dean, 'Rebel without a Cause'), 1931-1955
"When it comes to luck, you make your own." – Bruce Springsteen, (Bruce Frederick Joseph Springsteen), b.1949
"Luck is not chance, it's toil; fortune's expensive smile is earned." – Emily Dickinson, 1830-1886
"A lot of what we ascribe to luck is not luck at all. It's seizing the day and accepting responsibility for your future. It's seeing what other people don't see and pursuing that vision." – Howard Schultz, Starbucks founder, b.1953