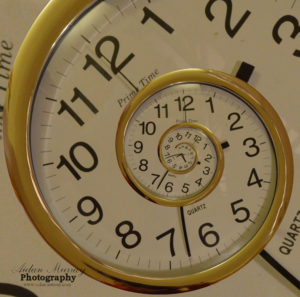 What is the "Long Hours Premium"?
According to the Center for American Progress, "Over the past 15 years, real (i.e. adjusted for inflation) pay for a 55-hour work week rose by about 14%, but virtually no increase in real pay for 40-hour workweek." To be clear, the Center for American Progress might be characterized by some as a pro-labor group and the general tenor of the article is that the Long Hours Premium is not a good thing. However, I am not so sure.
Perhaps it is fair to say that you can be GOOD at your job at 40 hours a week but it is very difficult to be GREAT till you get north of 50 hours. Not that all these hours need to be in the office but they do need to be focused, productive, result oriented hours i.e. don't tell me how hard you are working, tell me what you got done.
When I started my business, I regularly worked 80 hour weeks. 12 to 14 hours a day, start at 7am and end at 9pm. Saturday was for goofing off, perhaps only 10 to 4, Sunday was another day of rest, generally only 4 to 6 hours. Weekdays, I started early so I could get to the office before the service personnel arrived to make up the day's work order assignments and at the end of the day, I would go home and work on the books, cutting every check personally. I knew no other way, no other path and truth was I loved most of it. Work energized me, filled my days; gave me purpose, a sense of fulfillment, a sense of identity and achievement. Plus I got to spend time with some really terrific people that knew how to make things happen and from which I learned many things. I didn't get to watch much TV but that was okay plus I stayed thin because I didn't have time to eat!
Even today, when The Collier Companies has surpassed my wildest imaginations, I still put in north of 50 hours a week and as my long suffering staff will tell you, there is nothing more that I love to do on weekends than Community Walks!
Do what you love, associate with people you like and respect and you will never work another day in your life.
Interesting Tidbits
"Americans consider a 40-hour work week as "part time" in most professional jobs and as a sign of a stagnant career."- Center for American Progress.
"U.S. men are more likely to work more than 48 hours per week today than 25 years ago…." – U.S. Census and Current Population Survey (CPS) 
"More than 31% of college-educated male workers are regularly logging 50 or more hours a week at work" – Journal of Labor Economics © 2008 The University of Chicago