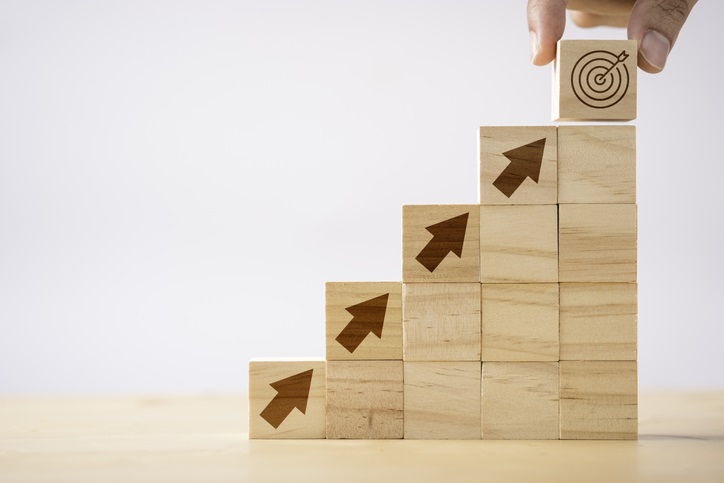 How aspirational should your goals be? Some say dream BIG, others say stay reasonable, rational, realistic. Some find challenging targets inspirational, the bigger the better, while others find them intimidating, some so much so that they never even attempt or give up at the first inflection point.
Stacked goals are one solution. Depending on their nature, many goals are not all or nothing. While your initial outcome(s) may not be the complete success(s) you desired, many results can serve as stepping-stones to be built upon, stacked one on top of another until you can scale the mountain of your choice.
Think of it like being at bat in baseball. Yes, you'd love to hit a home run. Yes, hitting it out of the ballpark is your BHAG, your Big Hairy Audacious Goal, your dream, your vision. But, hey, just getting on base is a significant accomplishment, a step forward, something upon which you can "stack" further achievements.
Closing Quotes:
"One may walk over the highest mountain one step at a time." – John Wanamaker, 1838-1922
"You don't have to see the whole staircase, just take the first step." – Martin Luther King, Jr., 1929-1968
"I will persist. I will always take another step. If that is of no avail, I will take another, and yet another." – Og Mandino, 1923-1996, 'The Greatest Salesman in the World'
"There is no such thing as failure, only partial success!" – Suzanne Yoculan, b. 1952, coached Georgia to Ten NCAA Women's Gymnastics championships, 16 SEC titles, four undefeated seasons
As always, I share what I most want and need to learn. – Nathan S. Collier