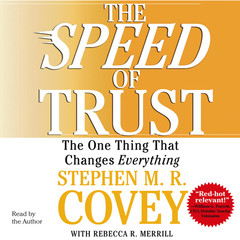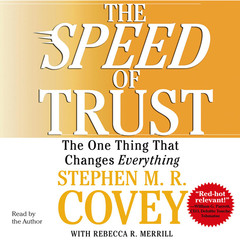 Drawn from "Speed of Trust" by Stephen M.R. Covey. The Collier Companies Fall 2013 Conference of Champions featured a two day "Speed of Trust" seminar by FranklinCovey
The belief that keeping commitments is fundamental to building trust is common sense but common sense is often not common practice.
Three Important Rules
– Take your commitments SERIOUSLY, be cautious in making commitments. A commitment causally made is a commitment on the way to being broken.  Commitments are your word, your bond, your promise, your reputation, your personal brand. Want to stand out from the crowd? Keep your commitments!
– Be very clear when you make a commitment. "What by When" should be fully understood by all parties. One key to keeping commitments is to not over commitment. Given limited resources (time, energy) every yes is a no to something else, know what you are saying no to when you say yes. Be very aware when you make a commitment, know your priorities, chose the commitments you make very carefully.
– Even with best efforts and a focused energy, it is not always possible to make every deadline, hit every target first time. If it appears you will not be able to fully keep a commitment, proactively communicate! Speak up! Ask for an extension of time or modification of the commitment, do NOT just hope it will be forgotten or forgiven. This will greatly increase your reputation for reliability and dependability. 
Closing Quote
"The counterfeit of this behavior is to make commitments that are so vague or elusive that nobody can pin you down, or, even worse, to be so afraid of breaking commitments that you don't even make any in the first place." – The SPEED of Trust by Stephen M.R. Covey and Rebecca R. Merrill.
13 Behaviors of Trustworthy People:
#1: Talk Straight 
#2: Demonstrate Respect 
#3: Create Transparency 
#4: Right Wrongs 
#5: Show Loyalty
#6: Deliver Results
#7: Get Better
#8: Confront Reality
#9: Clarify Expectations
#10: Practice Accountability
#11: Listen First 
#12: Keep Commitments 
#13: Extend Trust