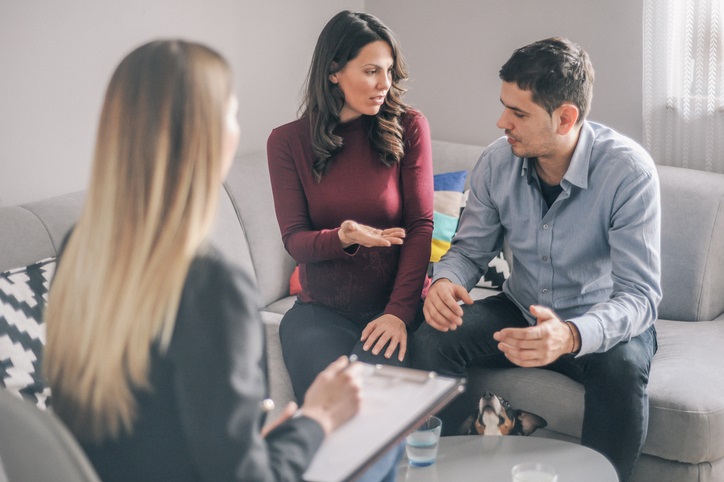 Feelings buried alive never die. There are many ways to get our way but all too many come with a price, a cost we often are not fully aware we are incurring. An all too common dynamic in relationships is to cut off communication, often by getting upset or displaying non receptive negative emotion. It can be as subtle as a frown or a dismissive roll of the eyes or a disrespectful "Not again! I thought we settled that last time" (instead of "I'm hearing that you feel your concerns/needs were not met/heard. You and our relationship are important to me. I'm listening.").
Another common way to avoid discussing a topic is to just label another's expression of their feelings as 'complaining'. While complaining can have the connotation of bellyaching, the dictionary definition also includes the expression of 'regret, sorrow or dissatisfaction', all very legitimate topics to get out on the table in any relationship. An appropriate response might be "My feelings are real to me and I feel that I've expressed them in a diplomatic and respectful manner. This is an important issue to me and it is vital that we address it together because ignoring it is not a viable solution."
If a such a communication effort, delivered at an appropriate time and in a calm manner does not engender an engaged reply, consider either couples therapy if a long term romantic relationship or a new place to put your energy (the wise farmer does not cast seed upon rocky ground) i.e. upgrade the quality of the five people you spend the most time with!
Closing Quotes:
"Communication works for those who work at it." – John Powell
"No communication takes place until the other person feels heard." – Garrison Wynn
"The quality of your communication is directly related to the quality of your life." – Tony Robbins, Awaken the Giant Within/Unlimited Power
As always, I share what I most want and need to learn. – Nathan S. Collier